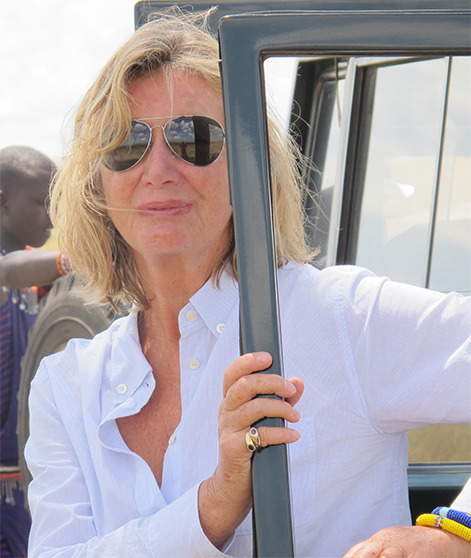 When Sylvie launched Chantecaille nearly 20 years ago, she was a pioneer in the world of botanically-powered beauty. This week InStyle highlighted her as a Beauty Boss, delving deep into Chantecaille's backstory—it's a fascinating read, and one we are so proud to share here.
1/ WHAT IS YOUR BACKGROUND?
I studied history of art and theater in Paris, where I was raised. It was really the perfect preparation for my career. When I moved to New York City, I created my first cosmetic company with my friend Diane von Furstenberg (the cult perfume Tatiana was part of that line).
In 1979 I was asked by the Lauder family to create a new beauty company, which became Prescriptives. With this new approach to cosmetics, I led some of the most innovative developments in the beauty industry, including offering custom blend shade-matching to help women identify their perfect foundation shade, an unprecedented concept at that time. We also launched Calyx, a best-selling fragrance which is still loved today.
2/ HOW DID YOU FALL INTO BEAUTY?
By accident! I was "supposed" to be an art dealer, but I loved makeup and I had a lot of friends who loved it, too. The success I saw with the fragrance I created with Diane was the start of it, and then beauty opportunities just kept coming.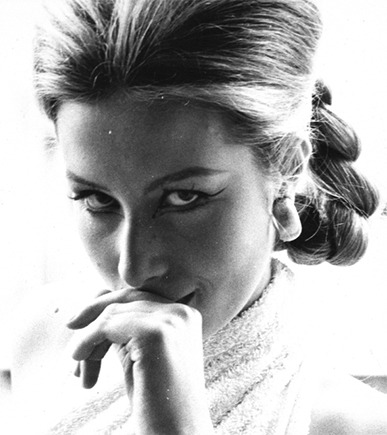 3/ HOW DID YOU COME UP WITH THE CONCEPT FOR CHANTECAILLE AFTER LAUNCHING PRESCRIPTIVES?
I launched Chantecaille in 1997, driven by a desire to create a company that reflected my own spiritual and holistic passion. I wanted to be the first skincare company based on flowers-- totally pure and incorporating luxurious quality, scientifically-forward technology and botanical ingredients.
Chantecaille first started as a niche French fragrance house with four original scents based on natural essential oils. Within a year and a half, I realized that my passion for high quality skincare, natural products, Chinese medicine and aromatherapy were begging to be expanded into a line of beauty. This is really how it all began, from my desire to make high-quality products that not only made women feel beautiful but were also healthy for them.
4/ WHAT MAKES IT UNIQUE/DIFFERENT?
Chantecaille's most important distinction is our commitment to quality and purity in our products. We source the most effective botanical ingredients and we work with experts around the world—with different scientists and technical labs chosen for their strengths in particular aspects in our business. For example, we do most of our foundations in Japan, develop our skincare in Switzerland and produce all of our fragrances in France.
We are also a company that puts a commitment to philanthropy and conservation at the forefront. A key impetus for me in creating this company was a strong desire to establish a platform with the power to make a difference. Since 2006 Chantecaille has launched 22 limited edition "cause-metics" collections to benefit conservation efforts to protect the ocean, the environment and endangered animal and plant species. Each season we donate a percentage of proceeds from sales of these palettes directly to charitable organizations that support these causes.
5/ HOW HAVE YOU CHANGED THE LANDSCAPE WHEN IT COMES TO NATURAL BEAUTY PRODUCTS?
At the time Chantecaille launched, we were probably the first company to base all of our products on flowers—I'm obsessed with the power of botanicals. No one was working on products backed by science and botanical ingredients at the time. We never used artificial fragrances, nor the usual harmful chemicals used at the time as emulsifiers or preservatives. We had the purest products on the market at a time when most people were not even thinking about the ingredients in their skincare. We never actually talked that much about the decision to use natural ingredients, we just did it, knowing that people would eventually figure out that these new products felt better on their skin. They smell so fresh, and it was clearly so different from anything else on the market.
It's the same story for Chantecaille foundations like Future Skin. They make the skin look alive and natural, imperceptibly perfected. The formulas were radically new, utilizing pigments that had just been created in Japan. I have always been obsessed with skin and had a deep knowledge of formulating foundation from my time at Prescriptives, so I created the next generation of makeup which today is still unsurpassed on the market.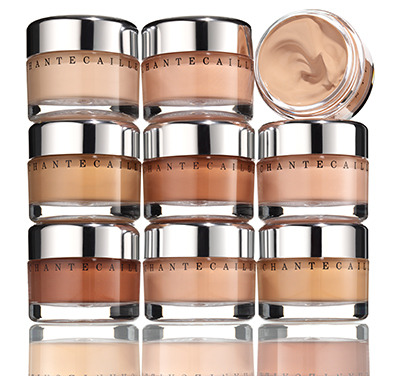 6/ WHAT'S THE BEST COMPLIMENT YOU EVER RECEIVED?
Women saying things like, "where have you been all my life? Now that I have your products, I'll never change!" And another beautiful client telling me that she felt safe using our products during chemotherapy treatments and how our Gold Cream got her skin through it.
7/ WHAT WAS YOUR "AHA MOMENT" WHEN YOU REALIZED CHANTECAILLE HAD REALLY BECOME A SUCCESS?
When Angelina Jolie applied our Brilliant Gloss on the air at the Golden Globes—that was huge. She also chose to use all of our products a few years ago on the cover of Vanity Fair, and then continued to order tons of colors for the movie she was shooting in Venice.
I was also incredibly proud this year to learn that Chantecaille is the number two brand at Bergdorf Goodman, a trendsetting beauty mecca for women in New York and all around the world.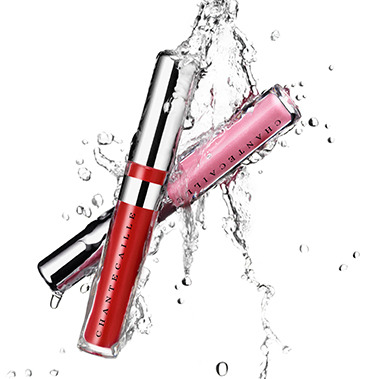 8/ WHAT MAKEUP PRODUCTS DO YOU NEVER LEAVE HOME WITHOUT?
I never leave home without Future Skin In Nude in winter and Just Skin in Tan in the summer. Future Skin is a gel based formula that is water packed with soothing ingredients like chamomile and aloe vera. It gives a gorgeous dewy finish rather than flat and matte, and the coverage is buildable. On weekends, I use Just Skin, which is a tinted moisturizer with SPF created to protect the skin from free radicals and the aging effects of the sun, it's perfect for when I'm gardening outdoors.
Another favorite is our Nano Gold Energizing Eye cream as well as our Nano Gold Energizing Serum rollerball. They wake my eyes up and are a must-have when I'm traveling.
I can't live without our Pure Rosewater – I won't fly without the travel size bottle, it's the first thing I reach for in the morning and the last thing I treat my face with at bedtime. Ours is the only rosewater that is made from 100% of the very rare Rose de Mai— the extract from 1,000 petals is in every bottle. I also never board a plane without our Energizing Gold Eye Mask, which has highly concentrated forms of line-smoothing and de-puffing stem cells that repair and restore the eyes while on the plane. Right now I'm also using our Blanc Gardenia Brightening Essence—it's the perfect antidote to my guilty pleasure of lying in the sun! I also love to use our Bio Lift cream at bedtime to repair my skin overnight.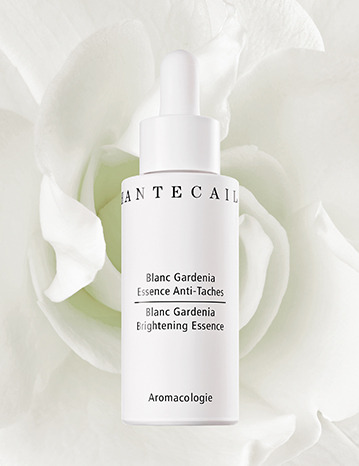 9/ WHAT PRODUCT FROM THE LINE IS YOUR ABSOLUTE FAVORITE RIGHT NOW?
I am obsessed with our Faux Cils Longest Lash Mascara. It actually increases lash length in two weeks by 25%! And our Mermaid Matte Eye Shades are a current favorite, creamy sheer eye shadows that are super long-lasting. Both products are game changer and we're really proud of them.
Finally, I would have to say my favorite lip shade is our Lip Chic in Damask. It is a gorgeous, sheer black cherry that I've worn for ten years. No matter what, I always go back to it for my daytime or nighttime look.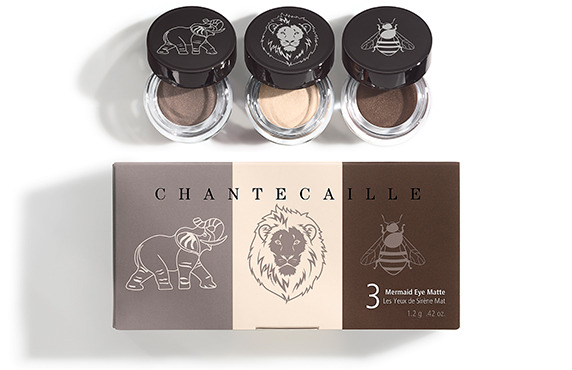 10/ WHAT'S ONE MISTAKE MOST WOMEN MAKE WHEN IT COMES TO SKINCARE OR MAKEUP THAT THEY COULD EASILY FIX?
Women often tend to use the wrong foundation for their skin type or tone. Too much of the wrong formula can make skin look dry – which can age them. Women with oily skin are often afraid of using moisturizers, when actually oils and creams are great for regulating and protecting oil-prone skin. Serums are great for this type of skin, and our Bio Lifting Oil Free Fluid is mattifying, which is perfect for them. Most importantly, after the age of 35 everyone should be using anti-aging skincare to repair and prevent future damage to their skin.
11/ W HO DO YOU THINK HAS THE MOST BEAUTIFUL SKIN IN HOLLYWOOD?
I think a lot of women have beautiful skin. My personal favorites are Emma Roberts, she is positively luminous. The gorgeous Emma Stone has stunning pale skin, and Cate Blanchett is a timeless beauty with a radiant complexion.