All That Shimmers: Get Our Moonlit Holiday Look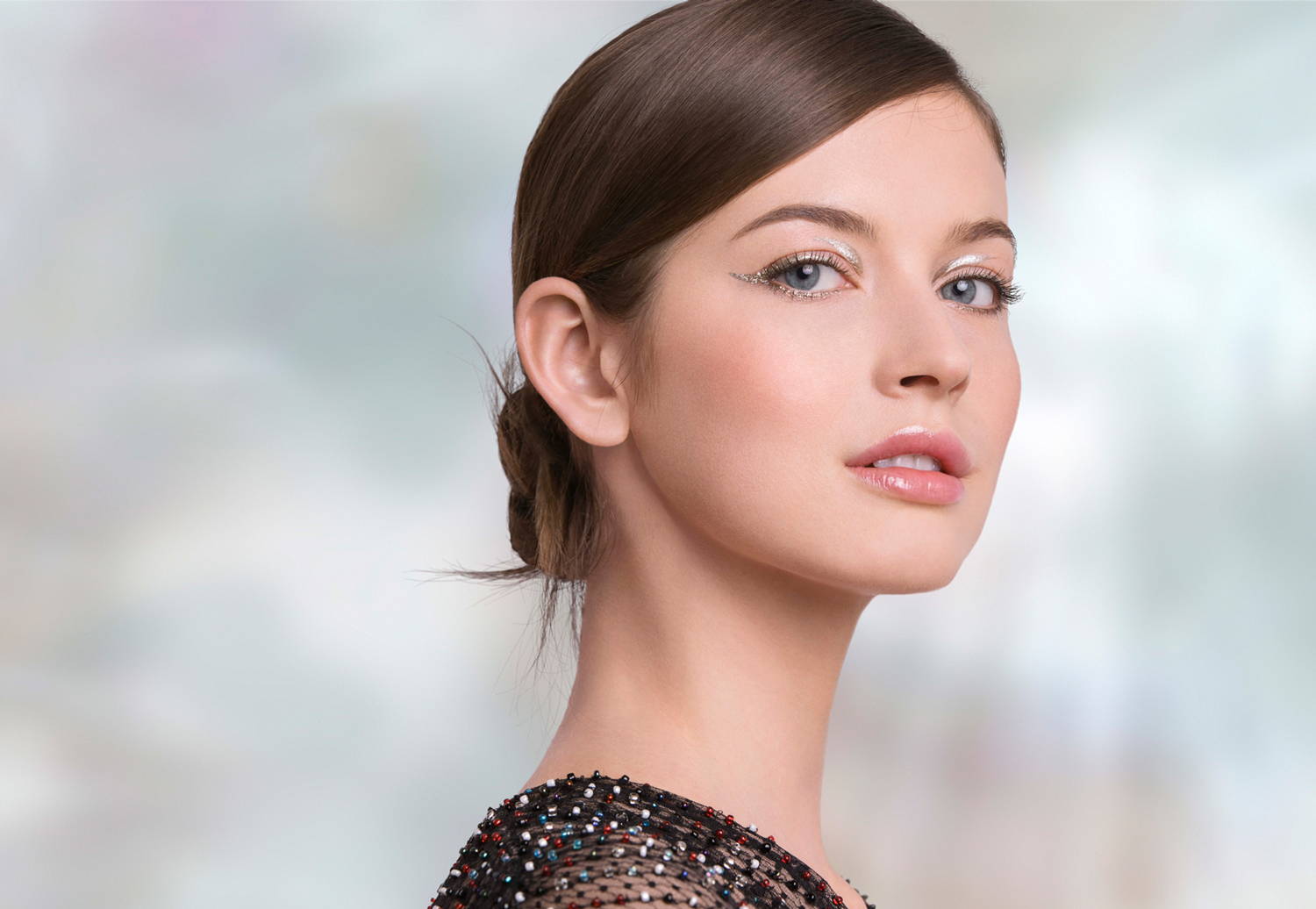 All That Shimmers:
Get Our Moonlit Holiday Look
Using a Foundation and Mask Brush, perfect the skin with Future Skin and use Le Camouflage Stylo under the eyes and anywhere that needs extra brightening.
Set the foundation and add a gentle, luminous highlight by buffing Moonlit Perle Glow Powder all over the face with the Face Brush.
Create a smooth, matte finish in the T-zone with HD Perfecting Powder using the Sculpting Brush.
Using a Cheek Brush, add a whisper of color on the cheeks using the Butterfly Cheek Shade.
Layer Moonlit Perle Glow Powder on the highlight of the eyes using an Eye Basic Brush and use the Eye Blend Brush to sweep Mermaid Eye Matte in Lion across the eye lids.
Trace Les Perles in Argent across the top lash line to create an illuminated winged liner effect, include the bottom lash line by adding thin dashes between the bottom lashes.
*Create a graphic, intriguing finish to the eyes by adding a flourish in the inverted crease area with Les Perles in Argent.
Finish with a coat of Faux Cils Longest Lash mascara.
Add polish to brows with Waterproof Brow Definer and set brows with Full Brow Perfecting Gel. Softly highlight under the brows using Brow Lift Éclat.