Is there a place on earth more Instagrammable than The Amalfi Coast? The Italian sunshine shines onto a glittering sea, bougainvillea winds its fuchsia beauty across the steep terraces, and the scent of citrus fills the air.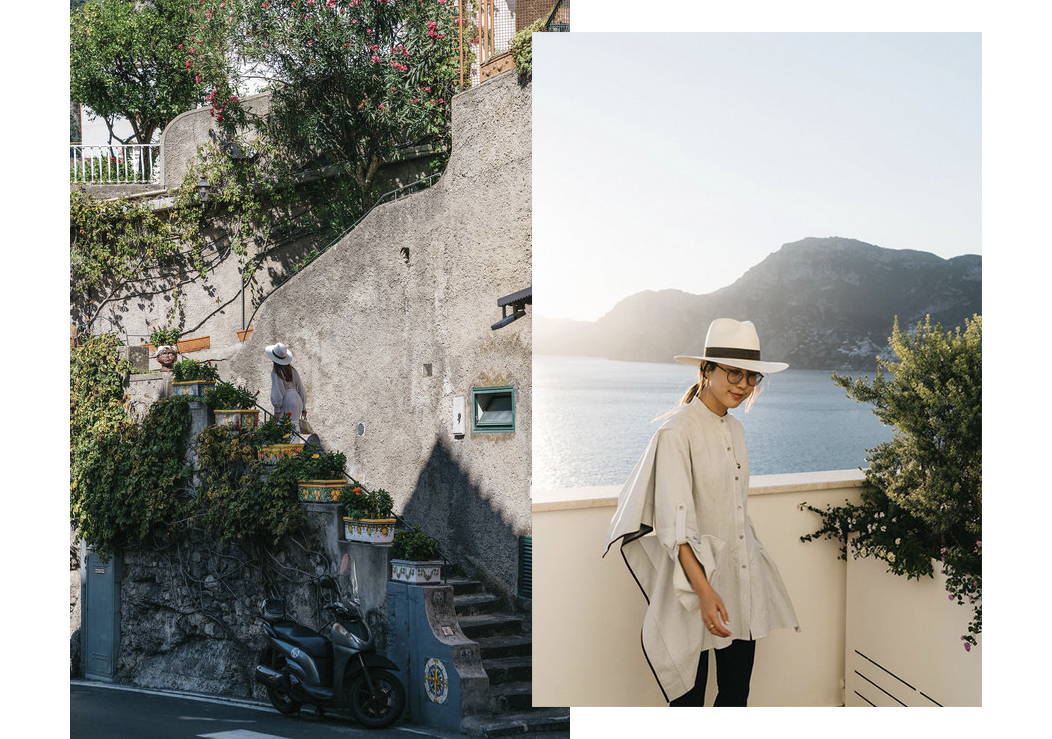 Our Summer 2018 collection was inspired by a trip Olivia took to Positano, a charming seaside town tucked into the coastline. Since we're heading there in spirit with the collection, we thought we'd also create the ultimate Chantecaille travel guide in case the shades inspire you to hop a flight yourself. We tapped designer and influencer Erica Choi of @Eggcanvas, who also shares our deep love for Southern Italy, to create the ultimate guide to Positano's most Instagrammable spots. Get your passport ready!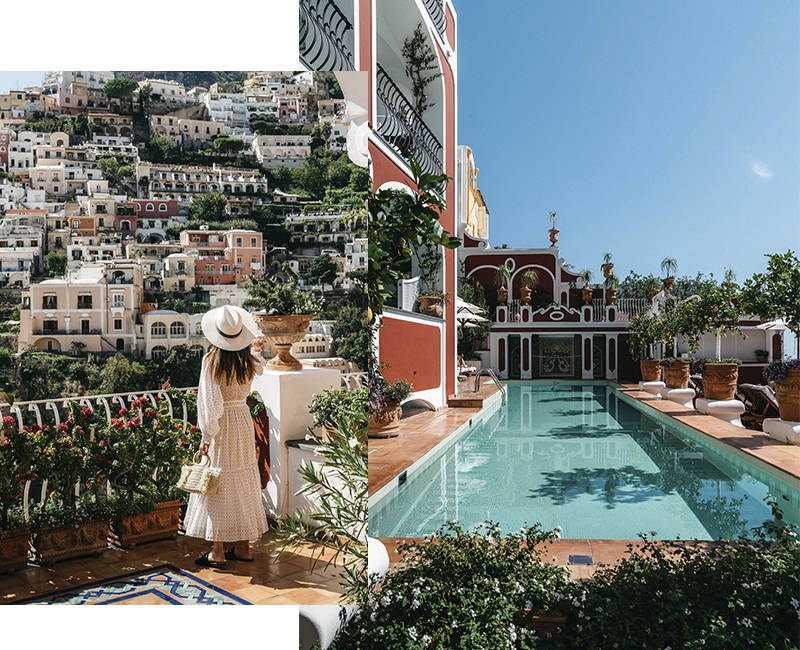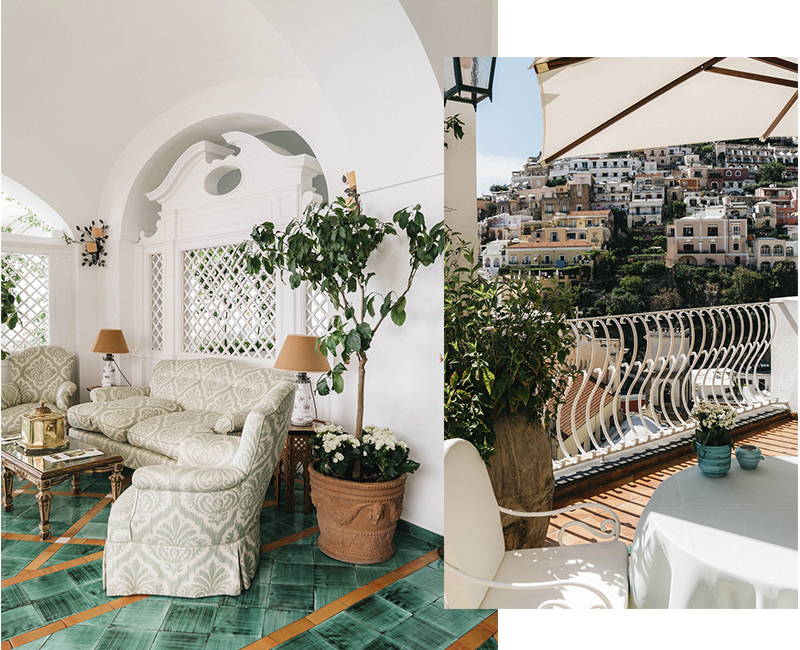 It goes without saying that it has absolutely amazing views. The pool is also picture-perfect.
This luxe locale is the former home of director Franco Zeffirelli, and boasts gorgeous views and amazing terraces and gardens.
A former 11th-century palace perched on a cliff overlooking the Amalfi Coast, this palatial getaway has an infinity pool you'll never want to leave.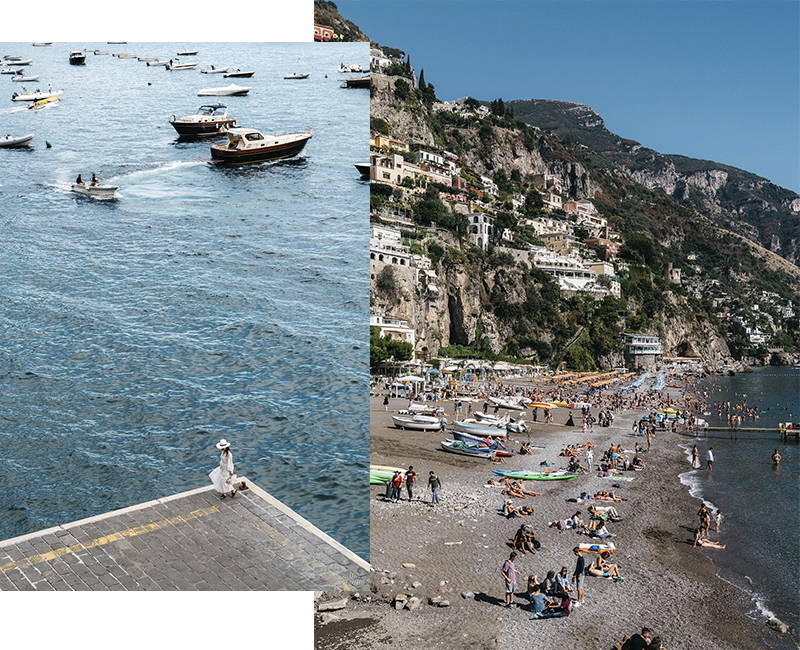 Featured - Spiaggia del Fornillo
Spiaggia del Fornillo is the main beach and you cannot miss it. It has a different feel throughout the day, and is interesting to people watch and see the umbrellas appear and disappear at various times.
This colorful, bustling beach is packed from the early morning hours till late into the evening, when an ombre sunset offers a gorgeous backdrop to cold glasses of limoncello. Those colorful umbrellas you see in pictures? They're here, and you're obliged to snap a photo.
This postage-stamp sized beach may be one of it's most popular, thanks in part to the dramatic location at the base of a cliff, and the presence of Da Alfonso, one of Positano's most beloved seaside restaurants.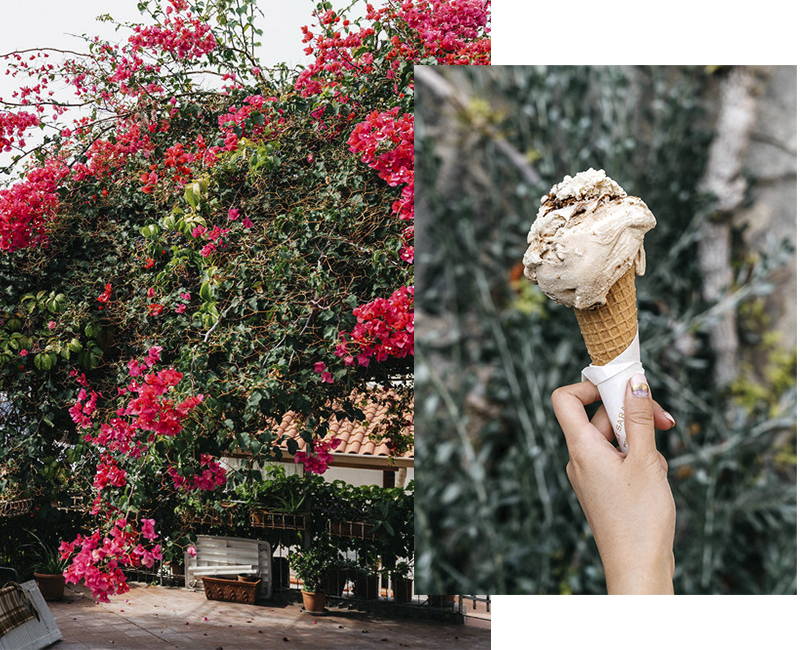 Featured - Covo De Saraceni
The restaurant at the Covo Dei Saraceni hotel is the spot for delicious gelato— it's in the most gorgeous seaside location. My favorite is always tiramisu.
Perched on a hill above Positano, this restaurant offers stunning sunset views which make it a coveted dinner spot. Antipasti, freshly caught seafood, and gorgeous pastas are the draw here.
In nearby Atrani, Da Zaccaria clings to a cliff to maximize the sea views. Incredible octopus and plates of spaghetti with vongole, baby clams, are not to be missed.
Just outside the town of Amalfi is where you'll find the most delicious sfogliatella Santa Rosa, the region's famous shell-shaped, sugar-dusted pastry.